I thought it would be a good idea to get to know what shooter games everyone grew up with or currently enjoying. Discuss what kind of features make a good shooter for you. It will help us add features provided it is realistic. Realistic of course as described by IceNoodleBowl in his thread.
Apart from Realism, I personally enjoyed the first "Call of Duty" and its sequel, "Call of Duty 2", back when Captain Price had his red Beret on. Mind you I enjoyed the "First Call of Duty Modern Warfare" as well but something about the older series, are Nostalgic.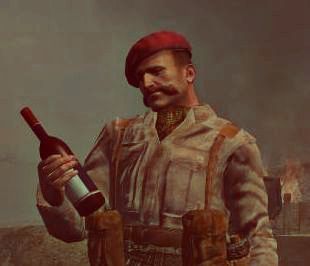 At this time Dead Space's diegetic HUD comes to mind. Having to determine health, and ammunition by the little details on your suit or on the gun. To me, it was a new and clean way of immersing yourself into the game. You would not be distracted by the HUD covering the screen or their flashing indicators. This unique feature made the game more enjoyable and an even scarier experience.
What games did you guys enjoy or possibly did not enjoy because of a particular feature?

_________________
CPU : AMD Phenom X4 950BE
RAM : 8Gb DDR3
GPU : ATI 7850 2Gb
 
Admin




Posts

: 54


Join date

: 2014-01-26



Loved Sniper Elite (1), Fairly good representation of a realistic environment, the sequel did nothing for me.
Agreed on the older Call of Duty series, no, not realistic, but immersive as hell. And although it is considered RTS the C&C world has always been a favorite.



Posts

: 39


Join date

: 2014-01-27


Location

: In a van, down by the river



Before we open the pandora's box, allow me to slip XCOM in

_________________
CPU: AMD FX6300 Six Core
RAM: 8gb DDR3
GPU: ATI 7950 3gb
Admin




Posts

: 139


Join date

: 2014-01-26



Love Cs 1.6 many people hate it but it's skillfull tactical shooter witch is really fun when you learn the game.



Posts

: 4


Join date

: 2014-05-09


Age

: 26


Location

: Lithuania





Similar topics
---
Permissions in this forum:
You
cannot
reply to topics in this forum